Fast Facts
If an infection starts within two weeks before your surgery date, contact your surgeon to have the ear cleaned and start a course of antibiotic drops and continue until the time of surgery.
Don't pop the ear, blow the nose hard or get the ear wet until fully healed; this may take 3 months. Don't plan to travel by plane for at least 3 months after surgery.
Take 2 weeks off to recover. This includes day-care/school/sport/work/study.
Don't remove any dressings from the ear while recovering.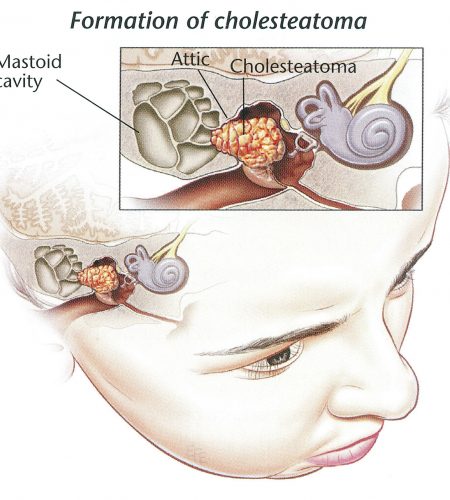 What is this for and is it effective?
This operation aims to remove chronic middle ear disease. This includes hole in the ear drum, atelectasis (retracted or sucked in ear drum) or cholesteatoma (skin growing from the ear drum into the middle ear, causing infection and erosion of bone).
Left untreated, chronic ear disease can cause frequent infection, permanent loss of hearing and balance, facial nerve palsy (paralysed muscles in the face) and meningitis (infection around the brain). Surgery for chronic ear disease can rarely cause these problems but they are much more likely to happen if chronic ear disease is not treated.
The aim of surgery is to remove disease to prevent infection and stop further damage to hearing. Surgery does not always improve hearing.