Fast Facts
Stop medications that cause bleeding 7 days before surgery.
Plan for voice rest (no speaking, time off work) for 4 days after surgery.
Eat as normally as possible while recovering including solid food and vegetables.
Speech therapy and good lifestyle habits for the voice and throat, before and after surgery, helps get the best result for your voice.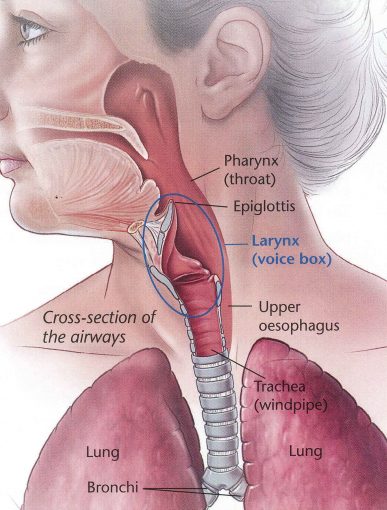 What is this for? Is it effective?
Your surgeon can examine the pharynx (throat) and larynx (voice box) with flexible endoscopes (cameras) in the office but can't take biopsies or samples while you are awake. Microlaryngoscopy under anaesthetic allows the surgeon to look, feel and take samples.
The vocal cords are delicate and a microscope is used to magnify the surgeon's view. This leads to more careful surgery with less scarring.